Turning your house into the home of your dreams can seem overwhelming. The best way to start transforming the space into one you love is to decorate each room to suit your tastes and your aesthetic preferences. However, because home decor trends evolve over time, finding inspiration that mimics the trendiest features that many Sewickley mansions boast can be a true challenge.
Here are a few home decor trends that are taking over
Sewickley, Pennsylvania
, real estate that you can incorporate into your own home, whether you plan to list the property for sale or stay in it for years to come.
Upgrade the lighting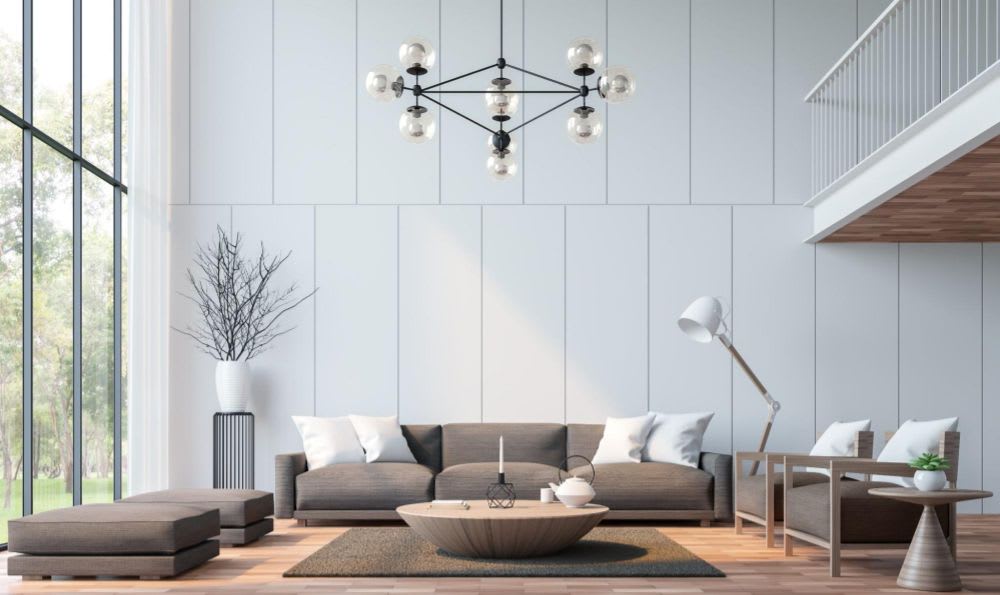 Photo courtesy of Shutterstock
One of the easiest ways to breathe new life into a space is to upgrade the lighting. If you're trying to mimic the look found in specific Sewickley mansions, upgrading the light fixtures to high-end options will help you dial in your look and your interior design. Also plan to incorporate accent lighting into each room you're redecorating.
Floor lamps
with unique lamp shades that complement your furniture or upholstery can tie the room together. Table lamps and accent lighting can help draw the eye to artwork or features in the room, distracting from potentially underwhelming areas.
Use earth tones and natural accents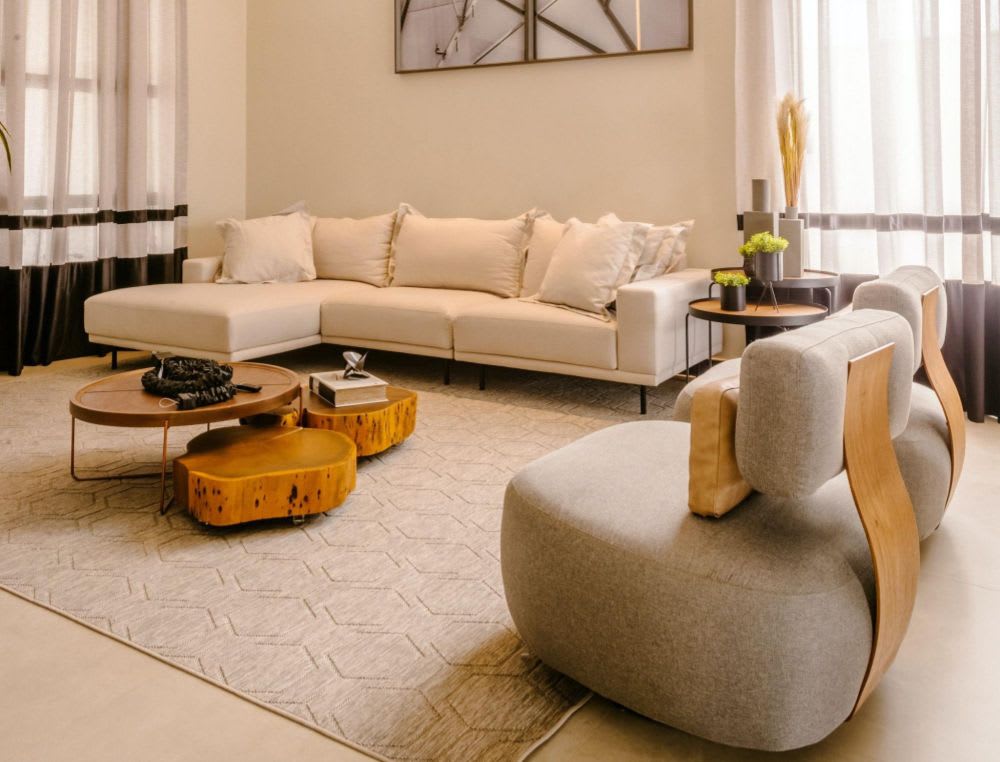 Photo courtesy of Unsplash

One of the most popular decor trends that realtors in Sewickley, Pennsylvania, are seeing now is incorporating earth tones and natural fiber accents into living rooms, dens, and bedrooms. Colors like terracotta and sage green, and muted tones like beige and cream, are quickly taking over the color palette. These tones make the space feel warm and comforting. When combined with natural fiber blankets, leather throw pillows, and woven textiles, the earth tones tie the room together.

Even better, earth tones can easily be incorporated into the existing decor to make the space feel new without forcing you to completely redo the theme.
Choose high-quality furniture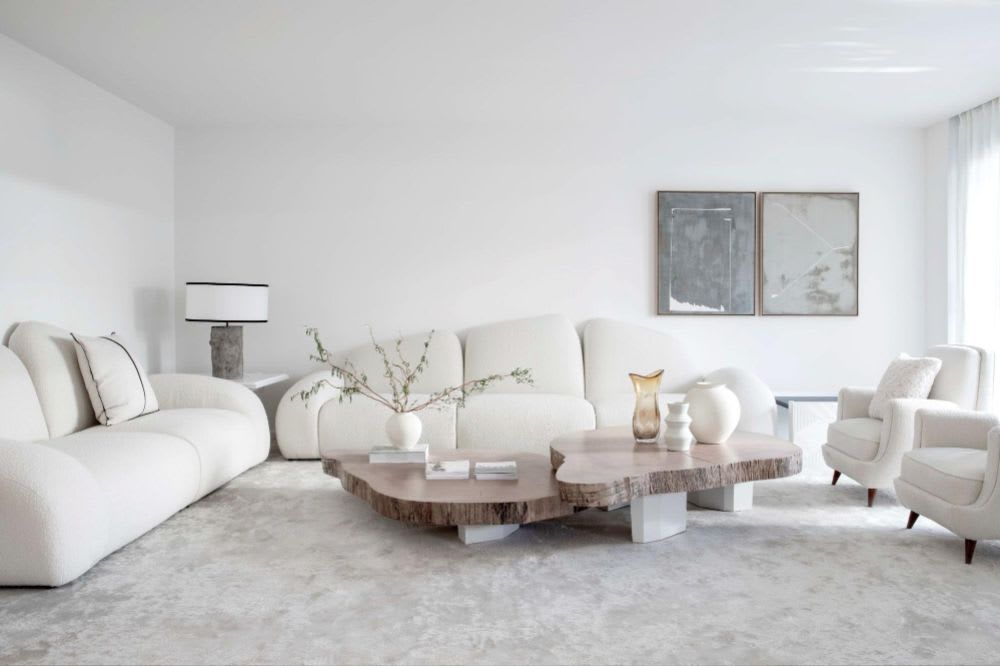 Photo courtesy of Shutterstock
If you tour properties featured in Sewickley, Pennsylvania, real estate for sale, you'll quickly notice that most homeowners are moving away from cheap build-it-yourself furniture. Instead, they focus on investing in high-quality pieces that will last for decades. By prioritizing quality over a low price point when shopping for furniture, you will create a timeless look that can shift with your changing preferences.
The best place to start is in your living room. Replace the old sofa with a new,
high-quality couch
that can withstand the test of time. You can then build the rest of your home decor theme around that piece, choosing high-end accents that complement the couch and add dimension and functionality to the space.
Use ceilings as accent walls
Accent walls have long been an easy way to add color or texture to a room, but you're not limited to working with the walls alone. Many homes in the Sewickley, Pennsylvania, real estate market are starting to focus on creating an accent ceiling rather than a wall.

Adding unique embossing around a chandelier or installing tongue-and-groove paneling is a great way to make the ceiling stand out. If you're feeling really creative and bold, installing colorful wallpaper or painting an eye-catching pattern on the ceiling can also make the space stand out. The key to implementing this home decor trend in a way that will make your home catch the eye of visitors and realtors in Sewickley, Pennsylvania, alike is to keep it classy and avoid using patterns that clash.
Create murals or gallery walls
Adding artwork and color to a space in a unique way can help your property stand out, whether you plan to stay in the home or want to list your property with a Sewickley-based realtor like Robyn Carson Jones.
If you already have a lot of artwork or photographs that you want to show off, making a
gallery wall
in one of your high-priority rooms is a great choice. You'll be able to display the pieces you're fondest of while drawing attention to a single focal point. Even better, you can change the pieces out as you acquire new artwork or want to breathe new life into the room.
If you're creative or know local artists that you can work with, painting a mural in your home can be another way to incorporate and display artwork in your space. Just make sure the mural complements the rest of your decor.
Add bold colors as accents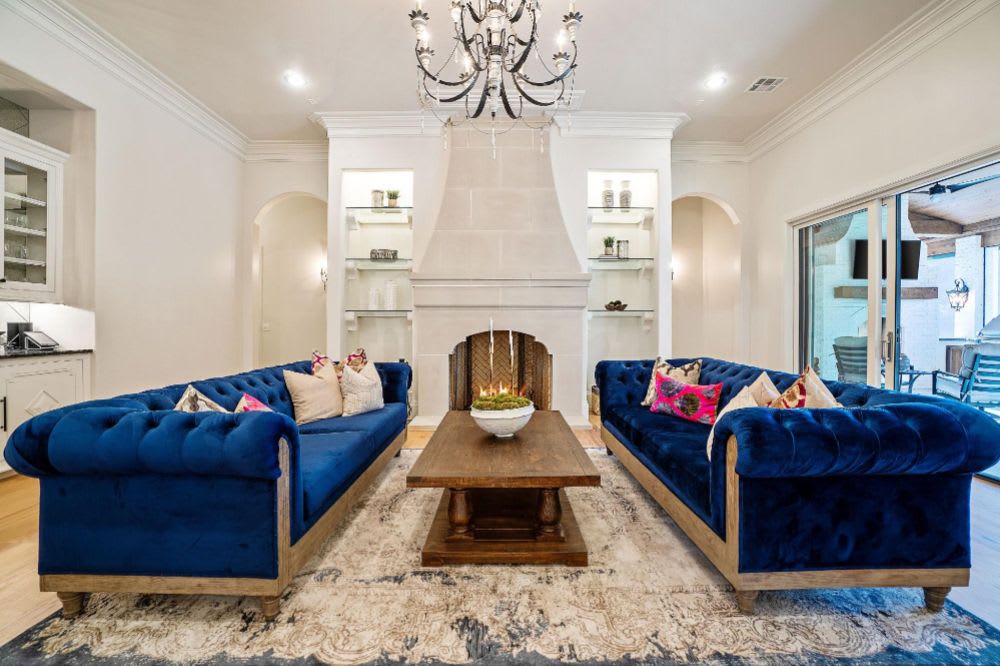 Photo courtesy of Shutterstock
For years, homes across the country have featured almost monochrome color schemes with varying shades of gray and white being the most popular. That trend is on its way out. Instead, homeowners are switching things up and focusing on bold colors as accents throughout their homes. Add quality
throw rugs
with bold colors and designs to the room, use accent pillows to spruce up your existing furniture, and paint an accent wall in a color that you love.
Create vertical storage solutions
Creative storage solutions have been a mainstay of home decor trends in recent years. Most homeowners looked for ways to hide their belongings in plain sight, but those storage options rarely provided enough space to keep rooms neat and clutter-free.

People are now turning to vertical storage solutions, taking advantage of tall ceilings and open wall space to store items they don't use regularly. In upscale modern homes and classic Sewickley mansions, vertical storage can hide clutter and provide extra space for your belongings. Floor-to-ceiling bookshelves in offices, built-in entertainment center solutions, and additional cabinets in the kitchen can all improve the functionality of your home.
Find the perfect home
If updating your home's decor doesn't seem like it will be enough to make your house feel like your dream home, moving may be an option. Think about the features you want and need before you start shopping. Then communicate those needs to a realtor in Sewickley, Pennsylvania. Starting your home search with the help of an expert like
Robyn Carson Jones
will streamline the real estate transaction.
*Header photo courtesy of Shutterstock